Explore the Benefits of a Fund  
Creating a fund at the Jewish Community Foundation of Greater Hartford has many benefits for you, your family, and the community. Here are just a few benefits when you partner with us:
Support Your
Favorite Charity
Help agencies, synagogues and charities that have touched your life. Establish an endowment that will help them now and forever with a Designated Fund. 
Begin a Family
Tradition of Philanthropy
 Involve your children and grandchildren in giving. Work as a family to support causes that matter most through a Donor Advised Fund. 
 Honor a
Special Person
Recognize life milestones such as a wedding or birthday and support the Jewish community through a Designated Fund.
Help Students Pursue their Education Dreams

Support talented, promising scholars who have the academic potential for success – but limited financial resources – with a Scholarship Fund. 
Meet Emerging
Community Needs
Enable the Foundation to respond to urgent local needs and promising opportunities with a Community Action (Unrestricted) Fund.
Make Your Charitable
Giving Easy
We handle the record keeping and provide you with reporting and distributions. Enjoy online access to your fund and funding opportunities.
Every fund starts with personal inspiration. 
We steward $157 million in assets comprised of 1,400 funds.* 
  Foundation funds provide immediate and long-term financial support to help vital community initiatives.  *As of 3/31/2021 (updated quarterly)
Values in Action – Fundholders' Impact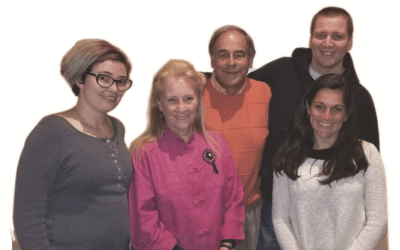 We engage families to explore their shared values and charitable interests. We helped Richard and Cyral Sheldon establish the Sheldon Family Advised Fund. Richard and Cyral's children, Scott, Sloane and Stacy, share their experiences in selecting charities and making annual grants from their family fund.
read more